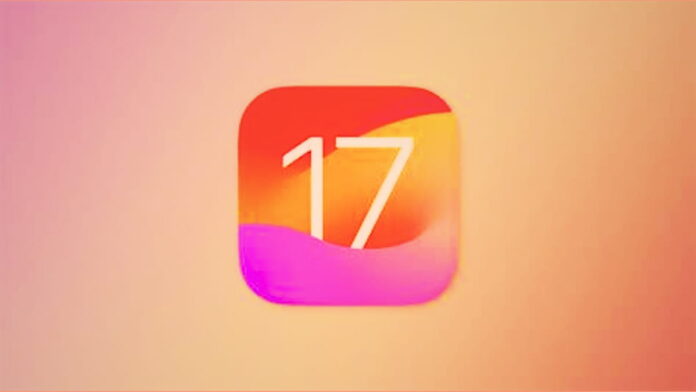 iOS 17 Features:
Apple's iOS 17 brings a host of exciting updates and features, transforming the iPhone experience in many ways. While some iOS 17 features are available now, others are slated for future updates, promising an enhanced and personalized user experience. In this article, we'll explore some of the most intriguing iOS 17 features.
1. Personalized Phone Calls
Among the intriguing iOS 17 features, one standout addition is the introduction of 'Contact Posters.' This exciting feature allows you to infuse a unique personal touch into your iPhone experience. With 'Contact Posters,' you have the power to customize the appearance of incoming call screens for your favourite contacts.
Imagine greeting callers with a personalized poster that showcases not just their name but also includes captivating photos and expressive Memojis. These personalized posters truly redefine the way you connect, making your conversations more engaging and delightful than ever before
2. Live Voicemail Transcription
iOS 17 features bring back the delightful nostalgia of call screening with the introduction of live voicemail transcription. This innovative feature revolutionizes the way you interact with your voicemails. When a caller leaves a voicemail, you're no longer left in the dark.
Instead, you can read a real-time transcription of their message as it unfolds. This newfound convenience grants you the control to decide whether to answer the call or not, providing an entirely new level of mastery over your communication.
3. Check In
With iOS 17's Check-In feature, the days of sending anxious texts like "Text me when you get home" are over. This innovative addition transforms how you ensure your loved ones' safety. With iOS 17, you can effortlessly initiate a Check-In with a friend.
The magic happens when you arrive at your destination safely; iOS 17 automatically notifies your friend, offering peace of mind for both parties. This feature takes communication to a new level, making safety and reassurance easier than ever before.
4. Enhanced Search Filters
In the realm of iOS 17 features, searching for specific content within your messages reaches new heights of precision with its advanced search filters. Gone are the days of sifting through a cluttered message history. Now, with iOS 17, you have the power to combine multiple filters to search for specific keywords within a chat with a particular friend.
This enhancement streamlines your message history retrieval process, ensuring that you can find the information you need with ease and efficiency. Say goodbye to message-hunting hassles and hello to a more organized and user-friendly messaging experience.
5. Location Sharing Made Easy
With iOS 17, location sharing is easier than ever. You can request someone's location right from the Messages app, and it stays visible until the sharing session ends. Ongoing location sharing is now prominently displayed under their name in Find My Friends.
6. Audio Message Updates
iOS 17 brings several improvements to audio messages, including transcription capabilities, pause and continue recording, playback at 2x speed, and the ability to continue listening while leaving the Messages app.
7. New Stickers Experience
All your stickers, including Live Stickers, Memojis, Animoji, emoji stickers, and third-party sticker packs, are now consolidated in one place in iOS 17's Messages app. You can even create your own stickers, making it a dream come true for cat enthusiasts and sticker lovers.
8. Leave a Message on FaceTime
No more frustration when someone misses your FaceTime call. With iOS 17, you can leave a video or audio message in voicemail, enhancing your communication options.
9. Standby
Introducing Standby, a full-screen experience available when you place your charged iPhone on its side. This feature provides at-a-glance information like a clock or music controls, making it a handy addition to your daily routine.
10. Interactive Widgets
Widgets get a makeover in iOS 17, allowing you to interact with them. You can cross items off your to-do list, pause a song, or control smart home devices directly from your home screen.
11. NameDrop
iOS 17 introduces NameDrop, a revamped AirDrop feature that simplifies sharing contact information by tapping your iPhone or Apple Watch near another device, including your name and Contact Poster.
12. Improved Autocorrect
Autocorrect receives a significant boost with more accurate fixes for errors in English, French, and Spanish, making typing on your iPhone a smoother experience.
13. Adaptive Audio
For users with AirPods Pro (2nd generation), iOS 17's Adaptive Audio adjusts noise level controls and adds noise cancellation, enhancing your listening experience.
14. Offline Maps
Travelers rejoice! iOS 17 enables you to download maps for offline use, perfect for navigating subways or going on remote hikes without a network connection.
15. "Siri" Activation
A minor but convenient update: You can now activate Siri without saying "Hey Siri." Simply say "Siri" to get the digital assistant's attention.
16. Visual Look Up
iOS 17 revolutionizes the way you search for information. It can recognize food in photos, identify stores, and much more, even when images are paused in video playback.
17. Safari Profiles
With iOS 17, you can create different profiles in Safari to keep your browsing organized and private, ensuring your work and personal activities remain separate.
In conclusion, iOS 17 brings an array of innovative features that enhance user customization, communication, and convenience. Whether it's personalizing call screens or improving how you interact with widgets, iOS 17 offers something for everyone, making it a highly anticipated update for Apple enthusiasts. Keep an eye out for future updates that will bring even more exciting features to your iPhone.