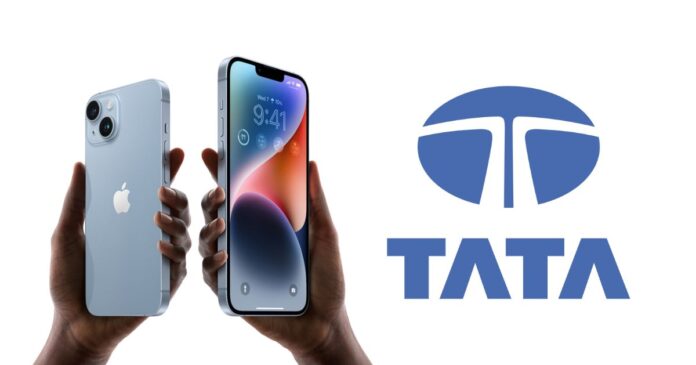 Exciting news has emerged in the world of technology manufacturing, as Tata, a leading Indian conglomerate, takes a significant step towards becoming the first Indian iPhone manufacturer. Tata Electronics recently acquired a 100 percent stake in the Wistron InfoComm Manufacturing (India) unit for a deal valued at $125 million. This groundbreaking development signals a new era for the Indian smartphone manufacturing industry. In this article, we'll explore the details of this acquisition, its implications, and what it means for the Indian market.
Tata's Pioneering Move
Wistron, a prominent Taiwan-based contract manufacturer for Apple, has taken a monumental decision by selling its Indian unit to Tata Electronics. This strategic acquisition not only marks a momentous milestone for Tata but also signifies the first instance of an Indian company venturing into iPhone manufacturing. The deal, which received approval from Wistron's board on October 27, paves the way for Tata to step into the global smartphone manufacturing arena.
Government Support
The Union Minister of State for Electronics and Technology, Rajeev Chandrashekhar, has affirmed this significant development. Under Prime Minister Narendra Modi's Production-Linked Incentive (PLI) scheme, Tata Group is set to commence iPhone production in India within the next two and a half years. This initiative aligns with the government's 'Make in India' program, promoting local manufacturing and self-reliance. These locally manufactured iPhones will be available for purchase in both domestic and international markets, further boosting India's position in the global tech industry.
Progress Towards Completion
To move forward with this landmark deal, Wistron has granted approval to its subsidiaries, SMS InfoComm (Singapore) and Wistron Hong Kong Limited, to sign the share purchase agreement with Tata Electronics Private Limited (TEPL). As both parties prepare to sign the relevant agreements, the acquisition is on track to secure the necessary approvals and move closer to realization.
Previous Negotiations and Assembling in India
The journey leading to this acquisition has been in the making for some time, with discussions initiated earlier. It was initially reported in July that Tata was nearing the acquisition of Wistron, with expectations of finalizing the deal by August. Although there was a slight delay in the timeline, the successful agreement between Tata and Wistron is now poised to reshape the Indian smartphone industry.
Tata's Vision Beyond Manufacturing
After the acquisition, Tata is ready to make its mark in the Apple ecosystem. The company has plans to establish 100 stores across India that exclusively sell Apple products. This move aims to create a seamless experience for Apple enthusiasts and strengthen the brand's presence in the Indian market. Currently, Apple iPhones assembled in India are produced by two global suppliers, Foxconn and Pegatron, primarily in Tamil Nadu. For the first time, this year, India started selling of 'assembled in India' iPhone 15 models on launch day.
Conclusion
Tata's acquisition of the Wistron unit is not just a significant milestone in the world of technology manufacturing; it's a testament to India's growing prowess in the global smartphone industry. With the support of government initiatives and a commitment to local production, Tata's foray into iPhone manufacturing is a testament to India's evolving role in the tech sector. As we look ahead, this development sets the stage for exciting possibilities, making India a key player in the world of smartphone manufacturing.