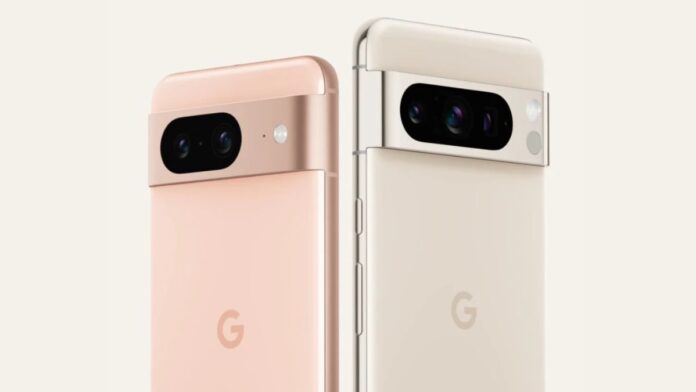 In an era where technology evolves at the speed of light, Google continues to set the bar high with its innovative offerings. At the Made by Google 2023 hardware launch event, the tech giant google unveiled its latest marvels – the Pixel 8 and Pixel 8 Pro smartphones. These cutting-edge devices are poised to redefine the smartphone landscape with their powerful features, AI enhancements, and remarkable specifications.
Pixel 8 and Pixel 8 Pro: A Closer Look
The Pixel 8 and Pixel 8 Pro are Google's newest offerings, having impressive hardware and software capabilities. These smartphones run on Latest android version :Android 14 and are driven by the Google's very own creation : Tensor G3 chip . But that's just the tip of the iceberg.
AI-Powered Marvels
Google's commitment to artificial intelligence shines through with the Pixel 8 and Pixel 8 Pro. These devices come loaded with AI-backed features like Photo Unblur and Live Translate, promising to make your smartphone experience smarter and more efficient. The integration of AI extends to the camera, where enhancements create stunning photos and videos.
Price and Availability
For those eager to get their hands on these technological wonders, the Pixel 8 is priced at $699 ( INR 75,999 in India), featuring a 128GB storage model. Color options include Hazel, Obsidian, and Rose. Meanwhile, the Pixel 8 Pro is available at $999 (INR 1,06,999 in india) for the 128GB storage model, The phone have color options of Bay, Obsidian, and Porcelain. Both models can be purchased via Google Store( Flipcart on india), with pre-orders starting from October 4.
Google Pixel 8 and Pixel 8 Pro Price in Nepal
There is no news to launch the google pixel 8 and Pixel 8 pro in Nepal yet.
Specifications

The Pixel 8 have a 6.2-inch full-HD+ OLED screen with a 90Hz refresh rate, while the Pixel 8 Pro boasts a 6.7-inch Quad-HD display with a 120Hz refresh rate. Both devices feature Google's nona-core Tensor G3 chipset, paired with 8GB (Pixel 8) and 12GB (Pixel 8 Pro) of RAM, ensuring smooth performance and multitasking capabilities.
Photography Excellence
Photography enthusiasts are in for a treat with the Pixel 8 and Pixel 8 Pro. Both models are equipped with a 50-megapixel primary camera with advanced sensors for exceptional image quality. The Pro model even includes a 48-megapixel telephoto camera for stunning zoomed-in shots. The front-facing 11-megapixel camera ensures beautiful selfies and video chats.
Ample Storage and Connectivity
With up to 512 of inbuilt storage, the Pixel 8 and Pixel 8 Pro provide plenty of room for your apps, photos, and videos. Connectivity options including Wi-Fi 6E, 5G, 4G LTE, Bluetooth 5.3, GPS, NFC, and a USB Type-C port are available. Plus, a range of sensors and a fingerprint scanner for biometric authentication enhance the user experience.
Fast Charging and Battery Life
Both devices come equipped with impressive battery capacities – 4,575mAh for the Pixel 8 and 5,050mAh for the Pixel 8 Pro. They support 27W and 30W wired charging, respectively. The phones also support wireless charging . The Pixel 8 Pro can charge to 50 percent in just 30 minutes, ensuring you will stay connected even on the busiest days.
Conclusion
With the launch of the Pixel 8 and Pixel 8 Pro, Google continues to push the boundaries of smartphone technology. These devices are a testament to Google's commitment to innovation and user experience. With their AI prowess, exceptional cameras, and powerful specifications, the Pixel 8 and Pixel 8 Pro are set to become the go-to choices for tech enthusiasts and photography lovers alike. Get ready to embrace the future of smartphones with Google's latest offerings.