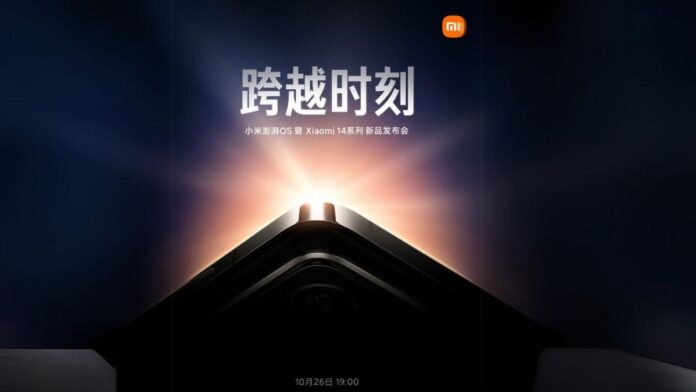 Excitement is building in the world of tech enthusiasts as Xiaomi gears up to launch its highly-anticipated Xiaomi 14 series on October 26. The event, set to take place in China, promises a fresh and innovative approach to flagship smartphones, showcasing the new HyperOS and a cutting-edge variable aperture camera, co-developed in collaboration with Leica. In this article, we'll delve into what we can expect from this upcoming lineup, including the Xiaomi 14 and Xiaomi 14 Pro, both equipped with the powerful Snapdragon 8 Gen 3 chipset.
A Two-Pronged Approach
The Xiaomi 14 series launch event is likely to introduce two flagship models, the Xiaomi 14 and Xiaomi 14 Pro, both featuring the formidable Snapdragon 8 Gen 3 chipset. Additionally, rumors suggest the possible arrival of an "Ultra" model in the future, further expanding Xiaomi's offerings to cater to a diverse range of users.
Elegant Color Palette
Leaked information has hinted at the Xiaomi 14 series coming in three elegant color options – Black, White, and Green. For those with a penchant for a touch of vibrancy, the vanilla Xiaomi 14 will also be available in a stunning Pink variant. This diverse color palette ensures that users can choose a style that matches their personal preferences.
Impressive Memory Configuration
In the memory department, the Xiaomi 14 Pro is set to redefine expectations with its top-tier variant offering a whopping 16 GB of RAM paired with a massive 1 TB of internal storage. This is a game-changer for those who demand high-performance and storage capacity from their smartphones, making it ideal for multitasking, gaming, and content creation.
Swift Charging Solutions
In the fast-paced world we live in, battery life and charging speeds are of paramount importance. Xiaomi has recognized this need and is set to impress with its Xiaomi 14 series. The standard Xiaomi 14 will support 90W fast charging, ensuring that your device is ready to roll in no time. Meanwhile, the Xiaomi 14 Pro takes it a step further with a blazing-fast 120W charging capability. Say goodbye to long charging times and say welcome to uninterrupted usage.
Design Language
Xiaomi has never been one to compromise on design, and the Xiaomi 14 series is no exception. Both models will feature Xiaomi's distinctive square camera island, which has become a hallmark of the brand. However, the visual elements of the camera setup will offer subtle yet significant differences, further enhancing the overall aesthetics of the devices.
What's Next?
As the countdown begins for the domestic launch event on October 26, we can anticipate a series of teasers that will keep us on the edge of our seats. The global audience need not fret, as a global unveiling is expected in the early weeks of 2024. This means that Xiaomi is not only catering to its local fan base but also has a broader global audience in mind, ensuring that enthusiasts worldwide can experience the Xiaomi 14 series.
In Conclusion
Xiaomi's upcoming Xiaomi 14 series is poised to redefine the world of flagship smartphones, offering top-tier performance, innovative features, and an exquisite design. With impressive memory configurations, rapid charging solutions, and a global launch on the horizon, Xiaomi is all set to make a splash in the smartphone market. Stay tuned for the official unveiling on October 26 to witness the future of flagship smartphones with the Xiaomi 14 series.