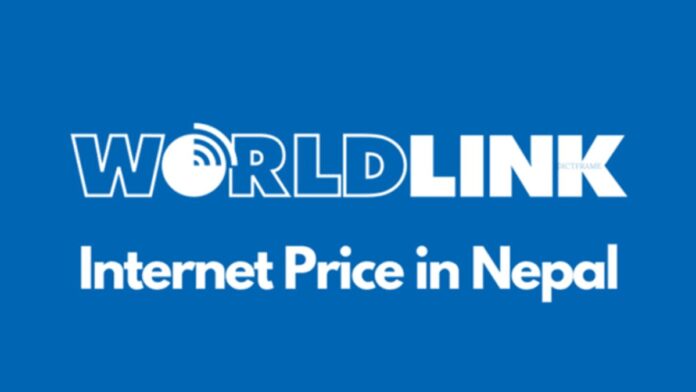 WorldLink, a leading ISP in Nepal, has been a game-changer in providing seamless connectivity to users across the country. In this article, we'll delve into the WorldLink package price, offers, know the latest updates, frequently asked questions (FAQs), and provide a quick summary .
Worldlink Package offers high-speed and reliable internet service for your home.
With a range of home internet plans, Worldlink provides flexible options to meet your needs.
As a leading internet service provider, Worldlink offers excellent customer service and technical support.
Table of Contents
Worldlink Packages
WorldLink presents three compelling residential packages catering to different speed preferences: 200 Mbps, 250 Mbps, and 300 Mbps; The pricing, inclusive of VAT, is outlined in the table below:
How much does it cost to connect WorldLink in Nepal?
| | | | |
| --- | --- | --- | --- |
| Mbps | 1 Month | 3 Months | 12 Months |
| 200 Mbps | Rs. 1469 | Rs. 3928 | Rs. 14238 |
| 250 Mbps | Rs. 1638.5 | Rs. 4068 | Rs. 15594 |
| 300 Mbps | Rs. 1751.5 | Rs. 4576.5 | Rs. 17628 |
Choose the package that aligns with your internet speed requirements and duration preferences, whether it's a one-month commitment or an annual subscription. WorldLink's transparent pricing ensures that you can make an informed decision based on your needs and budget.
The Benefits of Worldlink Package
One of the key advantages of Worldlink Package is its high-speed internet connection. With Worldlink, you can enjoy fast browsing, seamless video streaming, and quick downloads. Whether you're working from home, streaming your favorite shows, or playing online games, Worldlink's high-speed internet ensures a smooth and uninterrupted experience.
Reliable Service
Worldlink is known for its reliable internet service. Say goodbye to frequent disconnections and slow internet speeds. Worldlink Package offers a stable and consistent connection, allowing you to browse, stream, and download with confidence. You can rely on Worldlink to provide a seamless internet experience, even during peak hours.
Flexible Home Internet Plans in worldlink Package
Worldlink understands that every household has different internet needs. That's why they offer a range of home internet plans to cater to your specific requirements. Whether you're a light internet user or a heavy gamer, Worldlink has a plan that suits your usage. From basic plans for casual browsing to high-speed plans for heavy streaming and gaming, there's an option for everyone.
Excellent Customer Service and Technical Support
Worldlink takes pride in its customer service and technical support. Their team of dedicated professionals is available to assist you with any internet-related concerns or issues. Whether you need help setting up your connection or troubleshooting a problem, Worldlink's customer service representatives are just a call away. They are committed to ensuring your satisfaction and providing prompt and efficient support.
Wi-Fi EXPRESS: Elevating Connectivity Across Nepal
In the age of constant connectivity, WorldLink recognizes the importance of keeping you linked to the digital world both at home and on the go. To meet this growing need, WorldLink has strategically placed over 14,000 free Wi-Fi hotspots across Nepal, ensuring that you remain seamlessly connected wherever you are.
WorldLink customers can connect to these hotspots with the Wi-Fi SSID " myWorldLink" with a simple one-time registration. Once registered, customers will automatically connect to the hotspots seamlessly.
Conclusion
Worldlink Package is the ultimate internet solution for your home. With its high-speed and reliable internet service, flexible home internet plans, and excellent customer service, Worldlink is the go-to choice for internet connectivity. Say goodbye to slow internet speeds and frequent disconnections. Upgrade to Worldlink Package and experience the difference in your internet experience.
Frequently asked questions (FAQs)
What is the minimum Worldlink Package?
The Worldlink Package is starts from 200mbps.
What are the benefits of Worldlink Package?
The benefits of Worldlink Package include high-speed internet, reliable service, flexible home internet plans, Internet on the go and excellent customer service and technical support.
How can I subscribe to Worldlink Package?
To subscribe to Worldlink Package, you can visit the official Worldlink website or contact their customer service for assistance.
Can I upgrade or downgrade my Worldlink Package?
Yes, Worldlink offers the flexibility to upgrade or downgrade your internet plan based on your changing needs. Contact their customer service for more information
Is Worldlink available in my area?
Worldlink has a wide coverage area, but availability may vary depending on your location. Check the Worldlink website or contact their customer service to find out if Worldlink is available in your area.