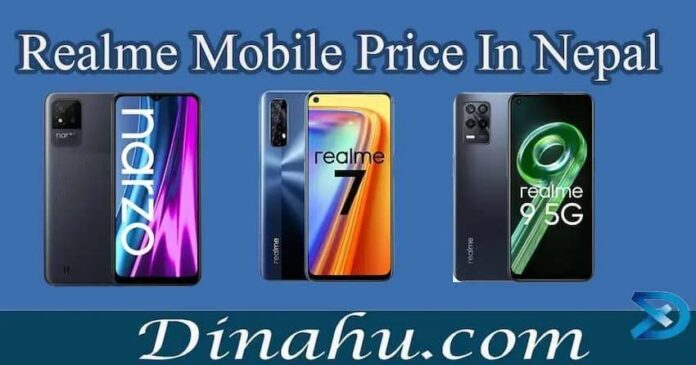 Here, you can find the Realme Mobile Price in Nepal.
After the government's decision to increase excise duty on smartphones Realme has recently revised its smartphone price.
About Realme
Realme is a Chinese smartphone company which was established on May 4, 2018 (National Youth Day of China), by former Oppo vice-president and head of overseas business department, Sky Li. The company was initially started as a sub-brand of BKK Electronics' Oppo Mobiles but later on introduced as an independent entity.
Realme started operating from India with the launch of the first Realme 1 smartphone in May 2018.
Realme was started as a sub-brand of Oppo to compete with Xiaomi's Redmi in the South Asian market. Now it is one of the fastest-growing smartphone brand in the world. Realme Smartphone also available in Nepali market as well .
Realme phones are loved by consumer because of their high-end specification at a low cost. It is bringing in new exciting features on its budget and mid-range phones.
Realme Mobile Price in Nepal 2023
Smartphone Model
Price in Nepal (Official)
Realme C11 2021
Rs. 13,499 (2+32GB)
Rs. 15,799 (4+64GB)
Realme C30
Rs. 13,499 (2+32GB)
Rs. 14,499 (3+32GB)
Rs. 15,999 (4+64GB)
Realme C30s
Rs. 13,499 (2+32GB)
Rs. 15,999 (4+64GB)
Realme C31
Rs. 17,799 (4+64GB)
Realme C33
Rs. 16,499 (3+32GB)
Rs. 18,499 (4+64GB)
Realme C35
Rs. 21,299 (4+64GB)
Rs. 22,799 (4+128GB)
Rs. 24,999 (6+128GB)
Realme C55
Rs. 21,999 (6+64GB)
Rs. 25,999 (8+128GB) (New)
Narzo 50i
Rs. 13,499 (2+32GB)
Rs. 15,799 (4+64GB)
Narzo 50i Prime
Rs. 14,499 (3+32GB)
Rs. 15,999 (4+64GB)
Narzo 50A
Rs. 19,499 (4+64GB)
Rs. 21,199 (4+128GB)
Narzo 50A Prime
Rs. 20,299 (4+64GB)
Rs. 21,799 (4+128GB)
Narzo 50
Rs. 23,999 (4+64GB)
Rs. 27,499 (6+128GB)
Realme 9i
Rs. 24,499 (4+64GB)
Rs. 27,999 (6+128GB)
Realme 9i 5G
Rs. 29,999 (6+128GB)
Realme 9
Rs. 31,999 (6+128GB)
Rs. 33,999 (8+128GB)
Realme 9 Pro
Rs. 38,999 (8+128GB)
Realme 9 Pro+
Rs. 42,999 (6+128GB)
Rs. 45,999 (8+128GB)
Realme 10
Rs. 29,999 (8+128GB) (New)
Realme 10 Pro+
Rs. 45,999 (8+128GB) (New)
Realme GT Neo 3
Rs. 77,999 (12+256GB)
Realme GT 2 Pro
Rs. 109,999 (12+256GB)