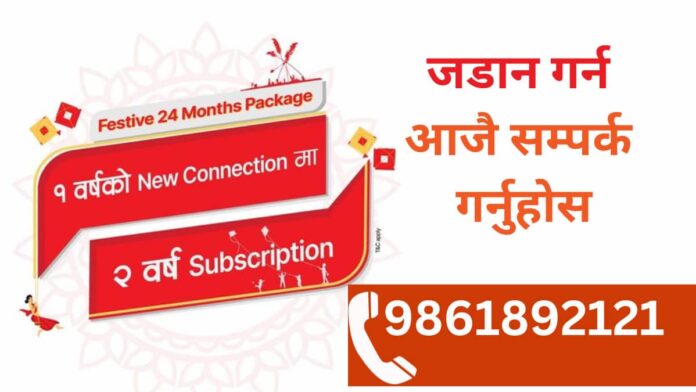 Dishhome has just announced Dishhome Fibernet Dashain Offer again.
In this age of digital connectivity, having reliable internet at home is essential. Dish Home Fibernet understands this and has come up with an exciting offer to make your festive season even more special. Introducing "Festive 24 Months Package" – a limited-time offer that lets you enjoy high-speed internet for two years on a budget of one year. Yes, you heard right; It's like getting an extra year of free internet!
Table of Contents
Fibernet Dashain Offer "Festive 24 Months Package" is a remarkable promotion from Dish Home Fibernet. It enables you to use uninterrupted internet for a period of up to 2 years while paying the price of one year. This means you can stream your favorite movies and TV shows, work seamlessly from home, and keep in touch with friends and family online for two full years without worrying about monthly bills.
Why should you take Dishhome Festive 24 Months Package?
Cost-Efficient: The main feature of this offer is that you get huge savings on your internet expenses. Dish Home Fibernet is doubling your enjoyment by offering this 24-month package for the price of just 12 months.
Uninterrupted Connection: With DishHome Fibernet, you can expect a reliable and high-speed Internet connection. Say goodbye to buffering and lag during online meetings, streaming, and gaming.
Festive Season Special: This offer is available only during the festive season; Ghatastapana (28 October) to Purnima (11 October). This is the best way to add more excitement to your celebrations while making your online activities hassle-free.
Easy Installation: Connecting the new DH Fibernet to your home is very easy. To avail this great offer, simply contact your nearest DH Fibernet dealer or contact us directly at 9861892121.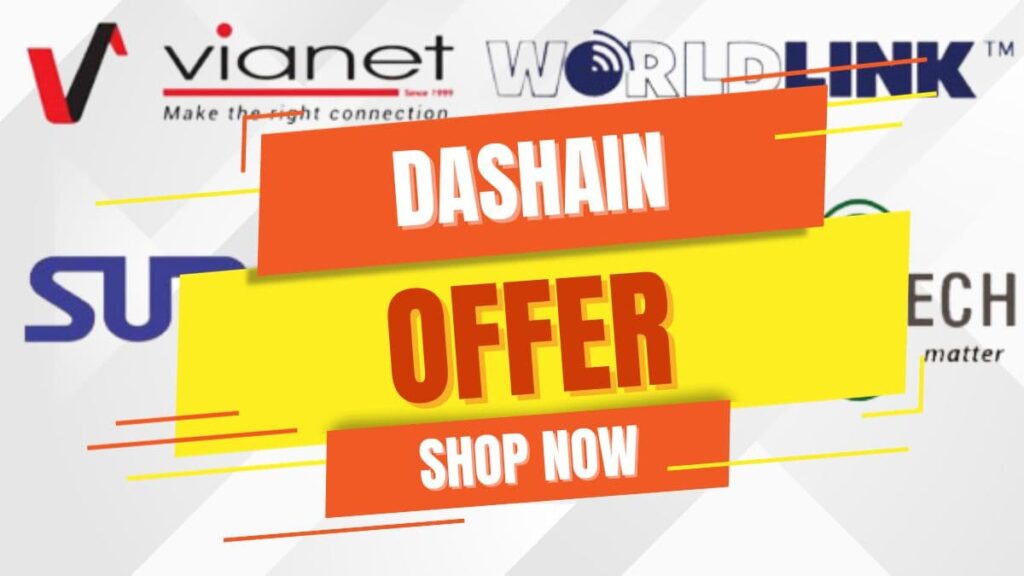 Explore the exciting dashain offer from renowned ISPs such as WorldLink, Vianet, Dishhome Fibernet, Nepal Telecom, Subisu, Classic Tech, and CG Net. Get ready to enjoy high-speed internet, discounts, and fantastic deals this festive season.
Order now, Celebrate more
Don't miss the chance to experience internet like never before with DishHome Fibernet Dashain offer "Festive 24 Months Package". This special offer allows you to make the most of the festive season by ensuring you stay connected, entertained and productive for two years while paying for just one. Embrace the occasion, and celebrate the festivities with a high-speed internet connection that won't let you down.
"Festive 24 Months Package" is here to enhance your online experience and brighten up your festive season. Act fast because this limited-time offer won't last long. Contact Dish Home Fibernet-9861892121 today and avail the opportunity to double the joy of connectivity this festive season.